MaxSold is making some exciting updates to our Seller logins. We know it can be frustrating to remember multiple login credentials for different channels and products so with our upcoming update you will be able to use one set of credentials to access both the Seller Portal and the Seller App.
As a result of this change, we have removed the option to log in with a Facebook account. Users previously using Facebook as a login method will need to re-register your account using the same email address you used with your Facebook account.
We understand that this change may be an inconvenience, but we believe it will help us provide a better and more seamless experience for all of our customers. Please follow the instructions below.


To re-register your account, follow these steps:
Go to the Seller Portal sign up page and enter the same registered email address associated with your Facebook account* in the email field. Create a new password and to complete registration press "Sign up".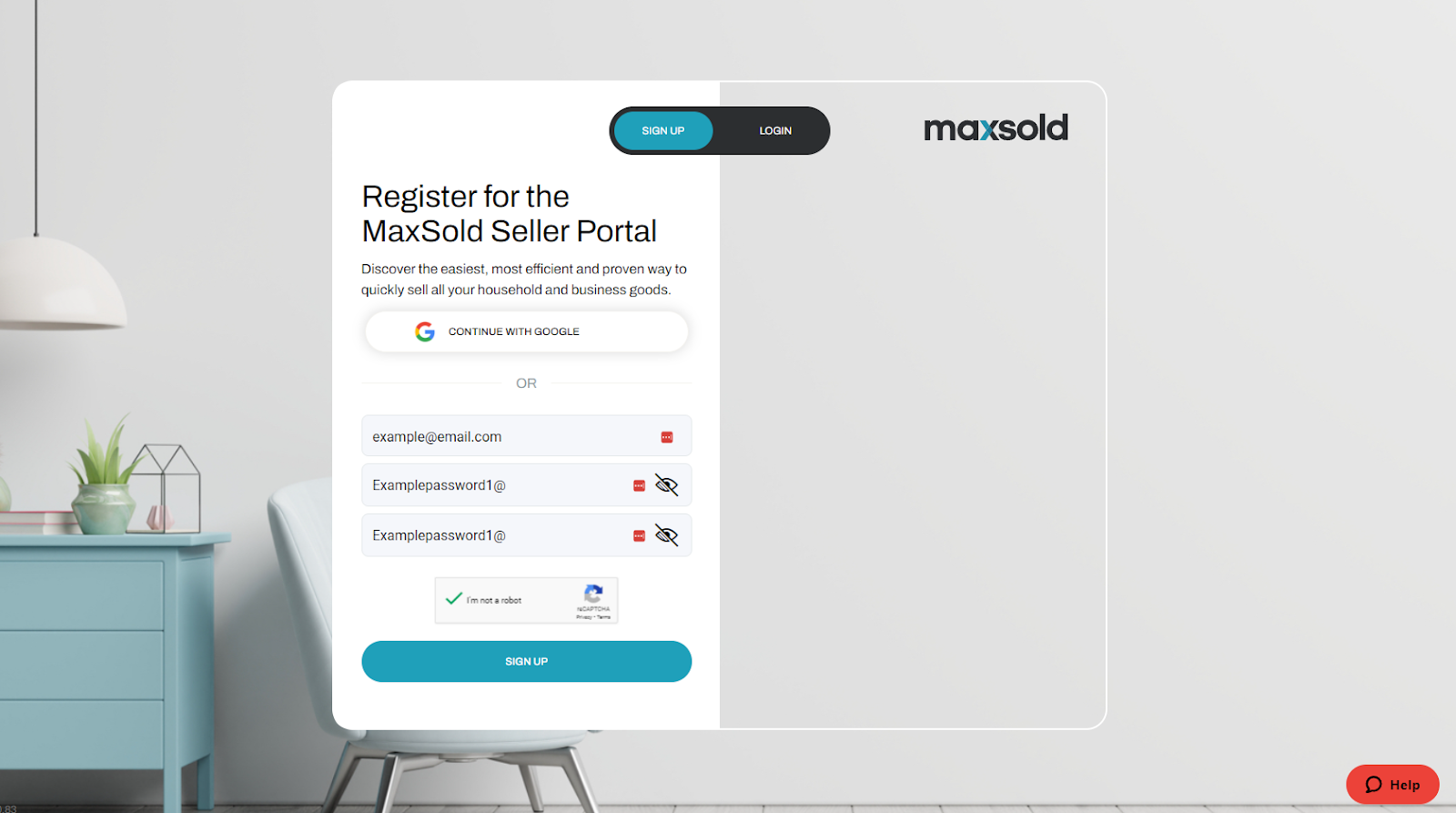 Add your first name, last name, and choose your country of residence.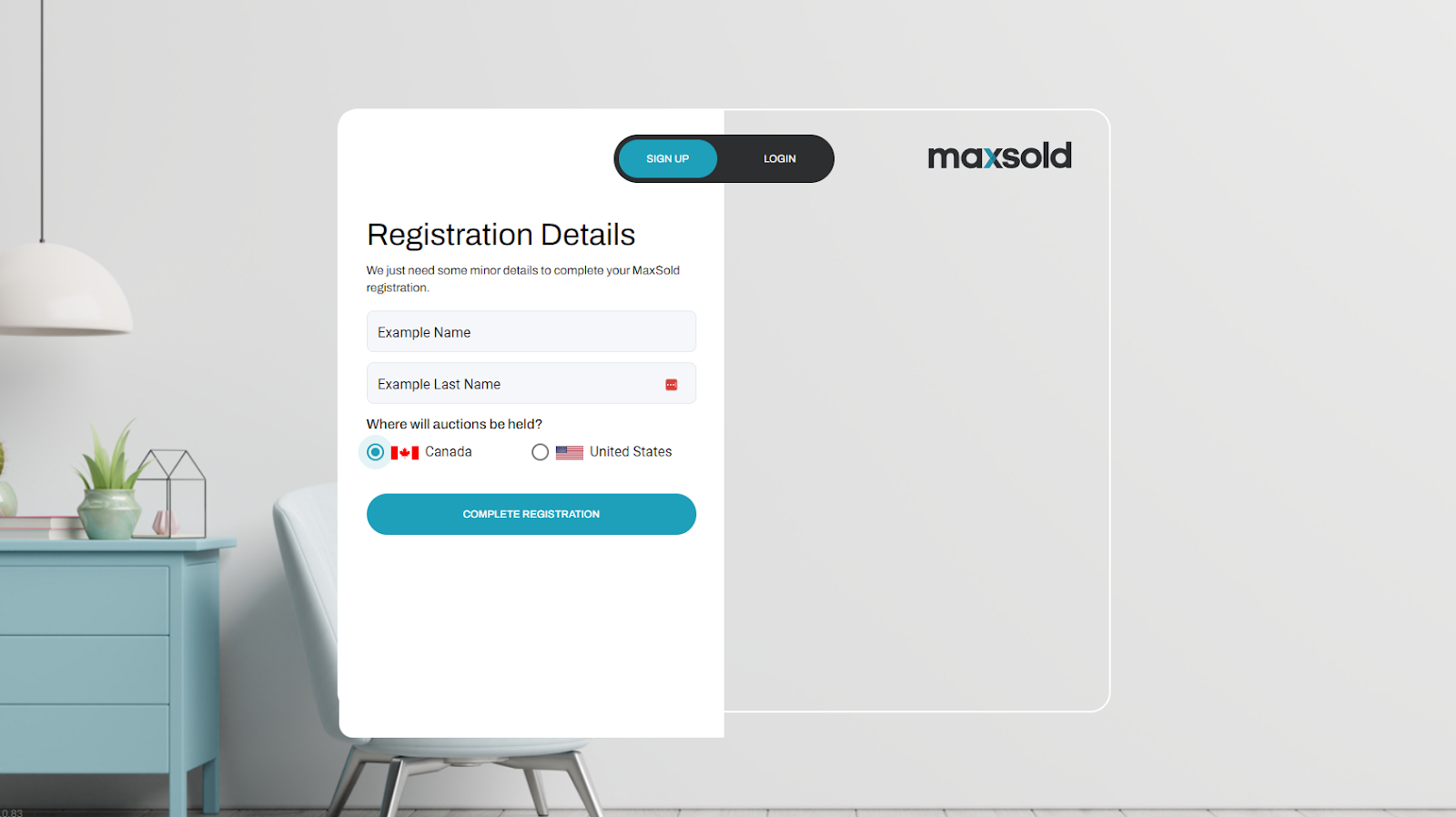 Verify your account by clicking on the link that is sent in your mailbox.

After clicking on the link you will be taken to the Seller Portal and you can continue with logging in.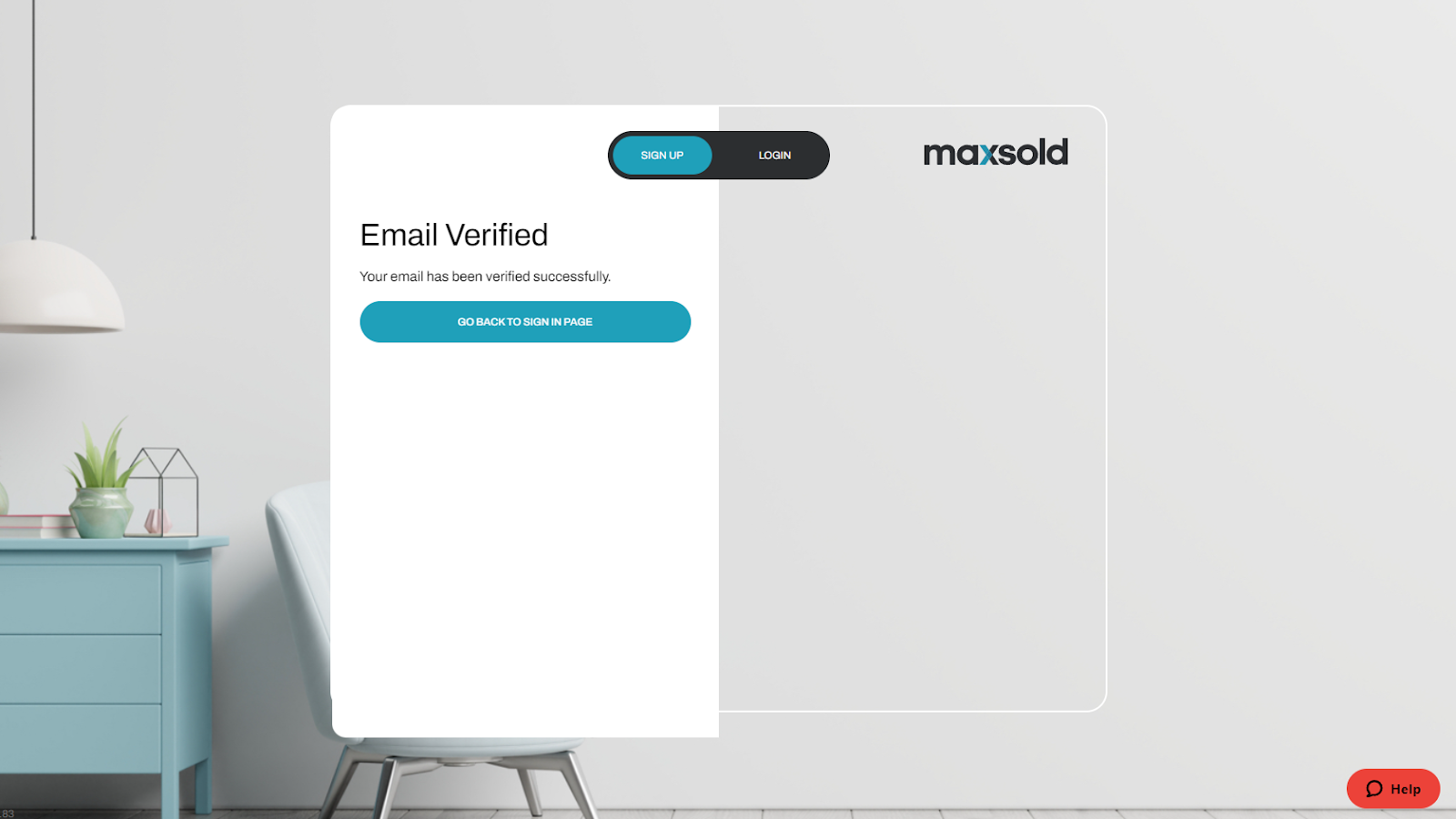 Log into your Seller Portal account using the email ID and new password you selected during the first step of registration.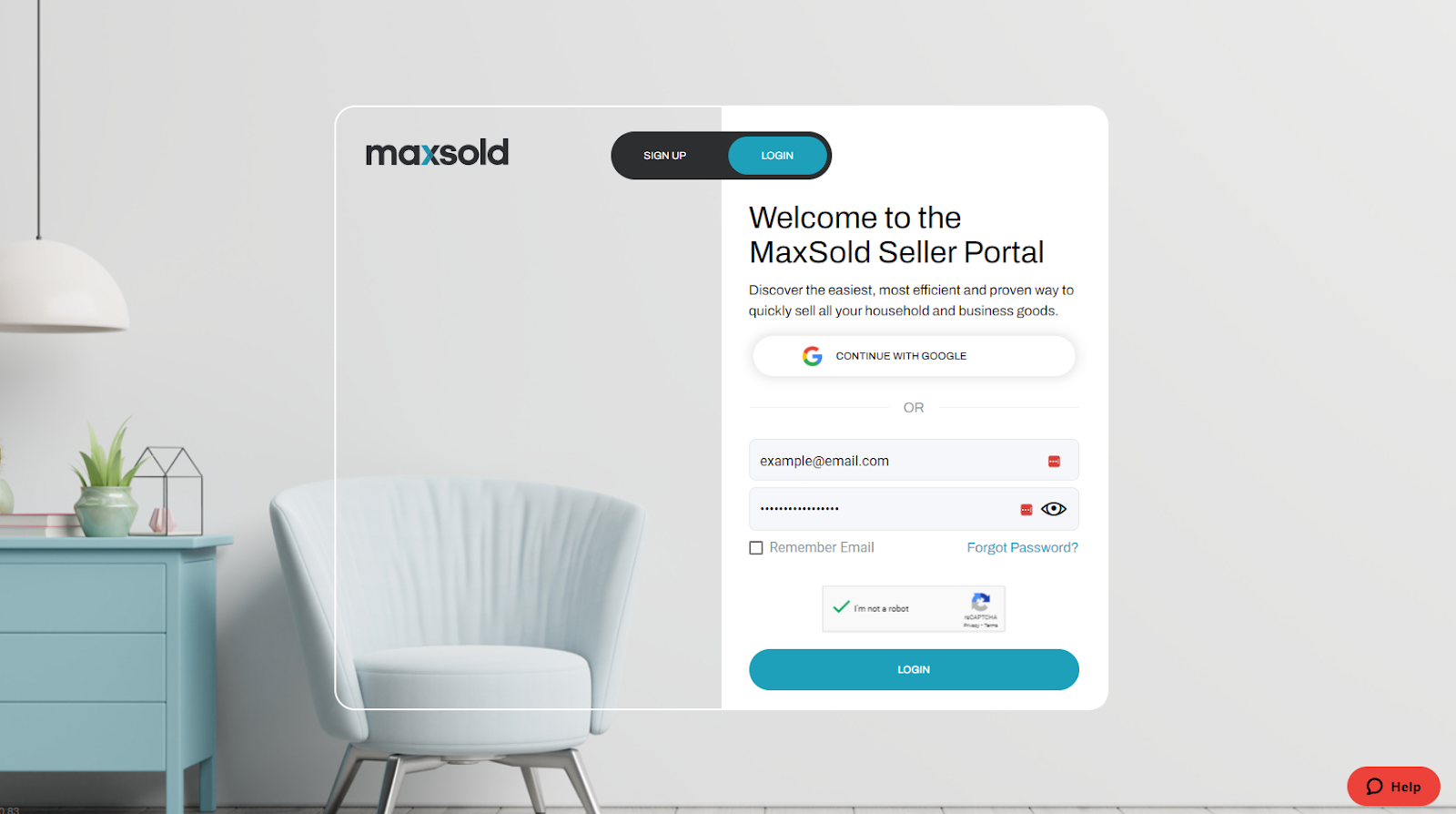 Once you have registered with the same email address as your Facebook account, you should be able to see all your previous data in the Seller Portal.