When a bidder is logged into their account, he or she can watch lots that are of interest to them by checking off the lots of interest and clicking STAR icon by the lot.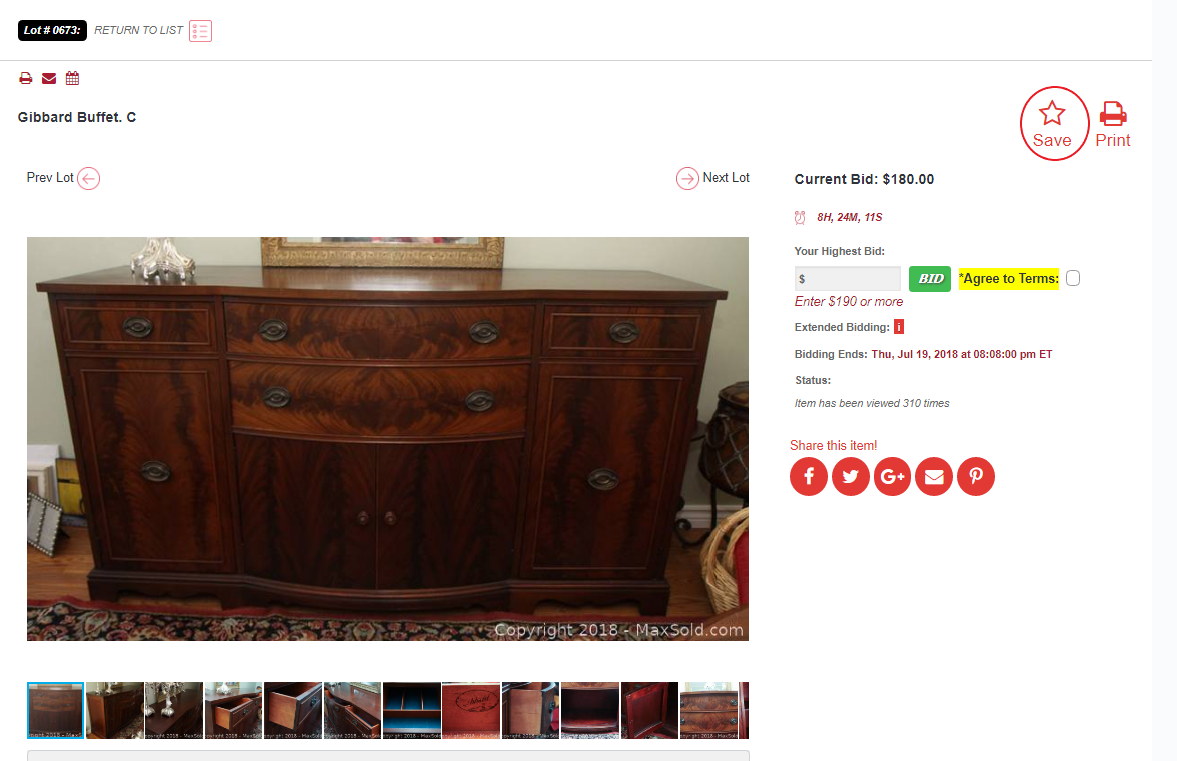 Once the button is clicked, it will simply place the item on their watch list which is accessible through the My Watchlist tab of your account main page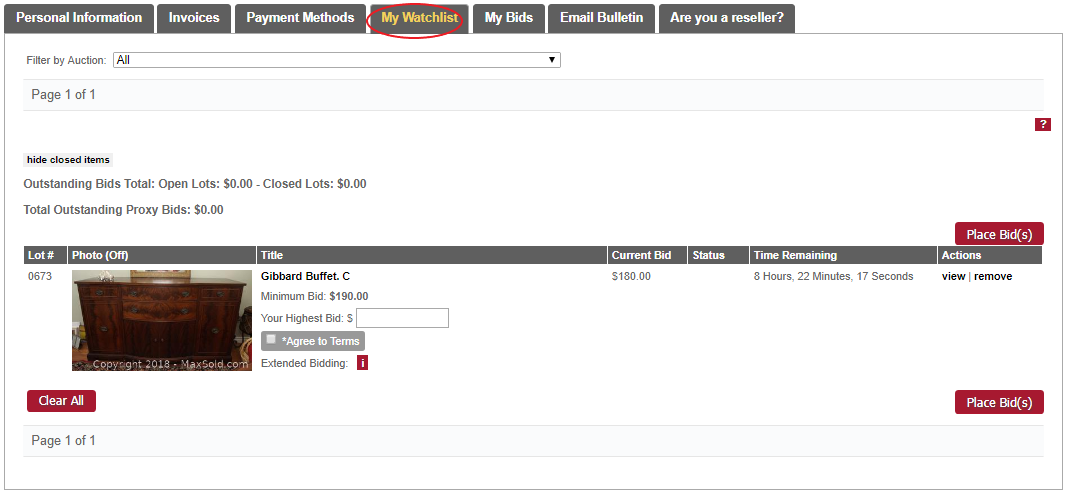 To remove an item
Go to your Watch List and at the right end of every single item listed, you will see an option 'remove'. Click on 'remove', This will remove the item from Watch List.
Please note that if you are already bidding on the item and you remove the same item from Watch List, does not retract or remove your bid on that item.