Our bidding platform includes a Live View feature, which takes effect 5 minutes before a given auction begins to close. In Live View mode, bids on items will be reflected immediately on the auction page, with no need to refresh the page. Items are automatically removed from the view as soon as they close.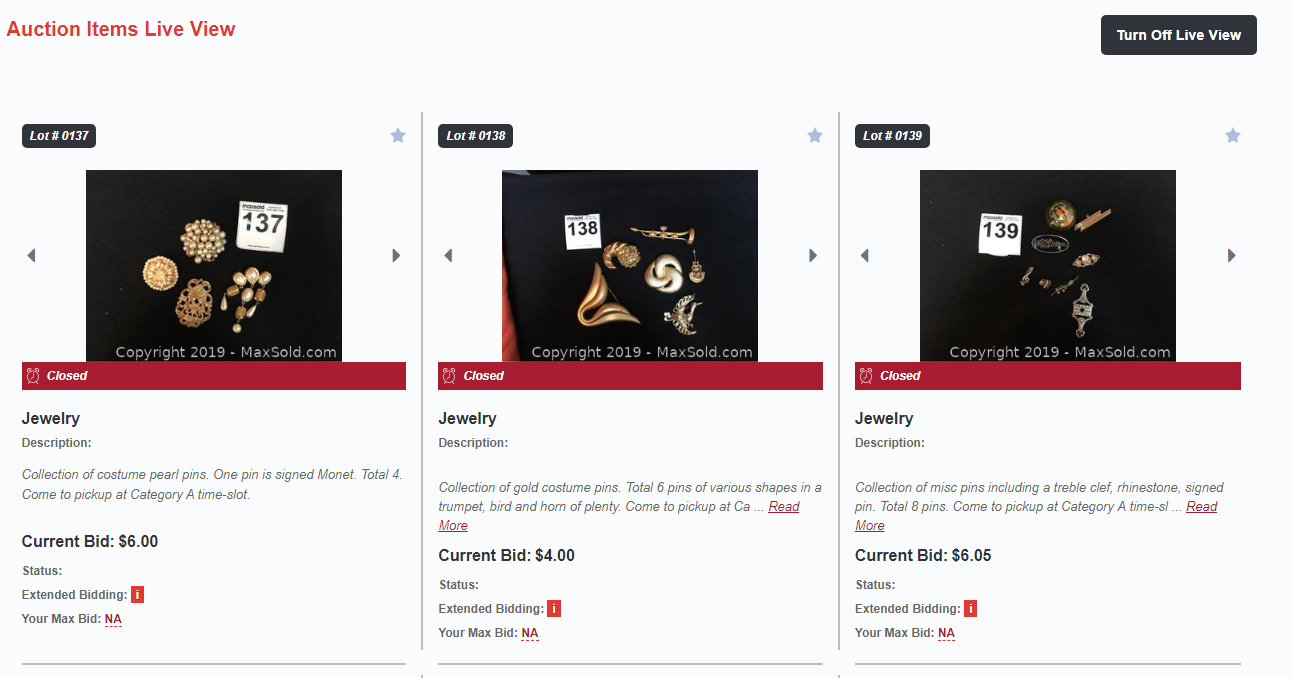 If you prefer the standard view, you may use the Turn Off Live View button to return to the standard view, which requires refreshing the browser window for updated bid prices.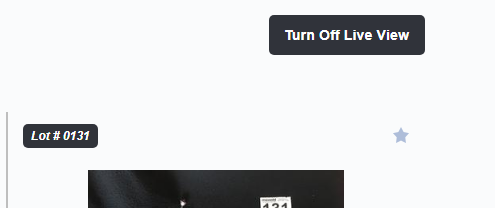 Note that soft close is in effect - meaning that any bidding in the last two minutes of closing will extend the bidding time on that lot by two minutes. More info on soft close HERE.
Use maximum bid amounts to provide a more relaxed bidding experience!
Maximum bids can be placed just like placing any other bid amounts, except that the system will bid on your behalf only as necessary and not reveal your maximum bid amount. More info on MaxBid HERE.
Happy bidding!