Most online auction bidding does not get competitive until the last 15 minutes before closing.
Many bidders wait until the last minute to bid to try to get a deal, so the competition is intense at the end.... a client once said it's like watching a horse race! Unlike eBay, MaxSold's soft-close feature extends bidding by 2 minutes whenever an item receives a bid in the final 2 minutes of bidding. Much like in a live auction, bidding keeps going as long as someone is willing to pay a higher price.
Below are graphs showing bidding vs. time on closed auctions... we find the that this trend is similar across all auctions.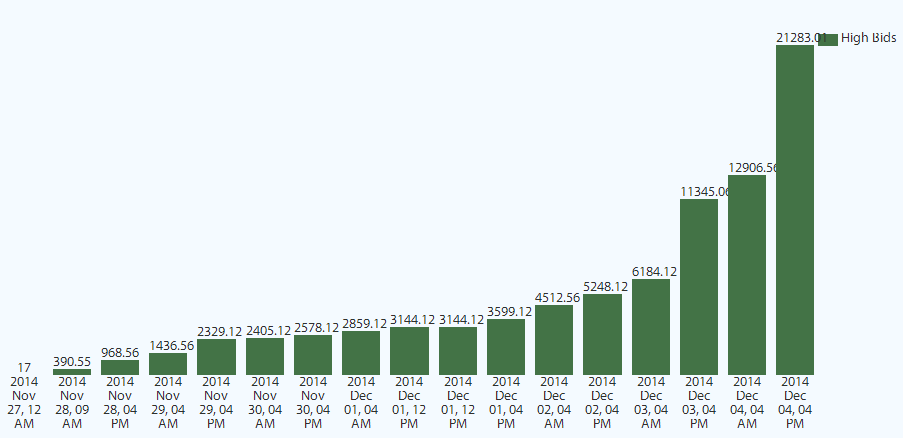 Kingston, Ontario - closed at over $21,000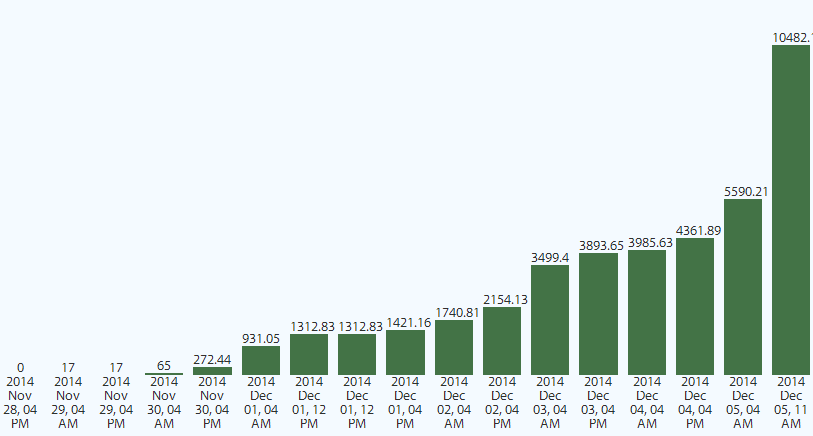 Westchester, New York - closed at over $10,000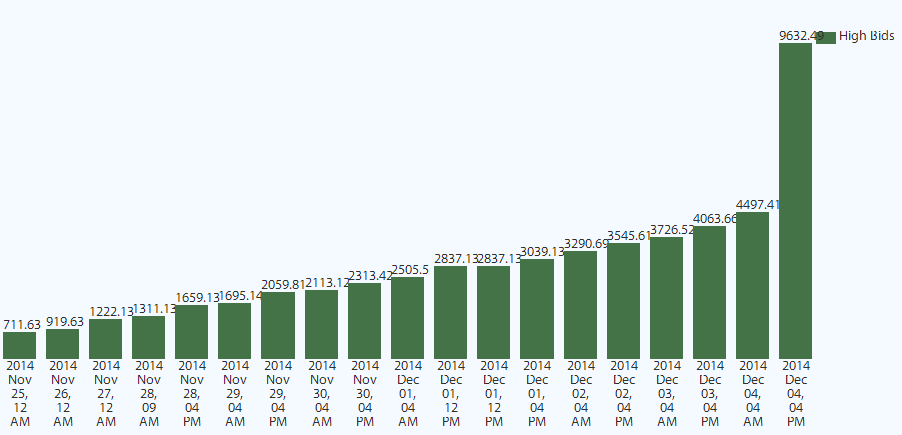 Lutherville-Timonium, Maryland - closed at over $9,600
The bidding war usually happens during the last day or even down to the last final minutes. Here is a real testimonial from Amy Lee, the owner and senior move manager at An Angel for Sonny Move Management.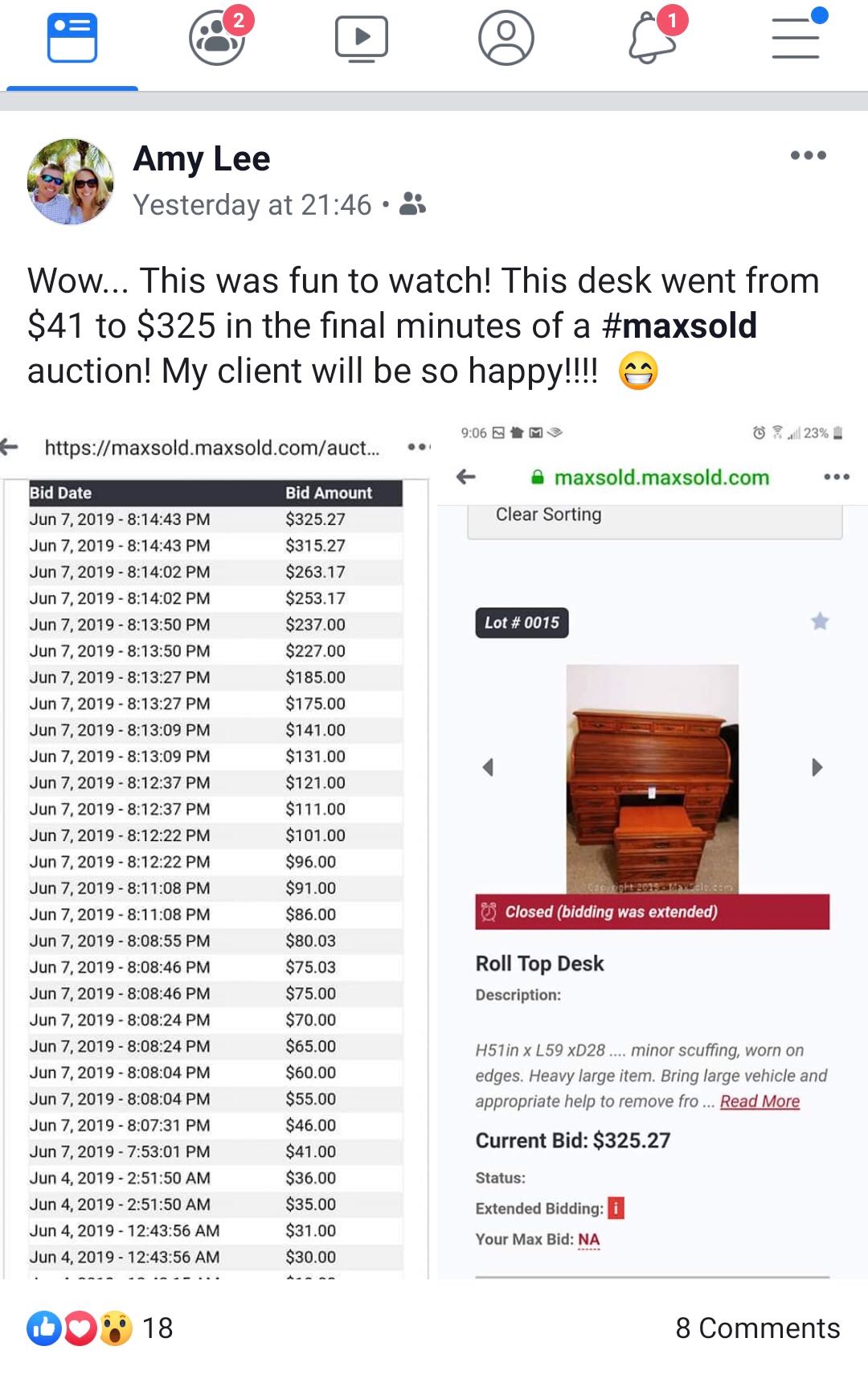 All the items below started at just $1 - it is the best way to generate market interest and set a fair market price.
Secretary Desk sold for $970
Vintage Typewriter sold for $150
Brazilian Saddle Chair sold for a whopping $2,650
Gustavo Montoya, Oil On Canvas - Sold on for $10,250
2010 Lexus Sold for $17,750
Tiffany Sterling Coffee Pot, Sugar, Creamer - Sold for $2250
19th Century Mahogany Secretary Bookcase sold for $2050
Harley Davidson Road King Motorcycle sold for $6600
Bag Pipes - Sold for $370
S.S. Stewart Arch Top Guitar - Sold for $510
Moorcroft Vase - Sold for $280
Lotte Table Lamps - Sold for $640
Honda FRC800 Tiller - Sold for $1050
See past auctions to gauge MaxSold's online auction success. Auction results for every single online auction are published.