If you would like to make suggestions to our marketing team with up to 6 images you would like to have used in their marketing efforts, you may do so in the draft. This will be reflected in the collage on the front page of the website.


To select an image to be used in the marketing collage, click the 'Add/Show Images' tab on a lot. From there you will simply need to check the 'Add to Collage' checkbox under the photo you would like to include.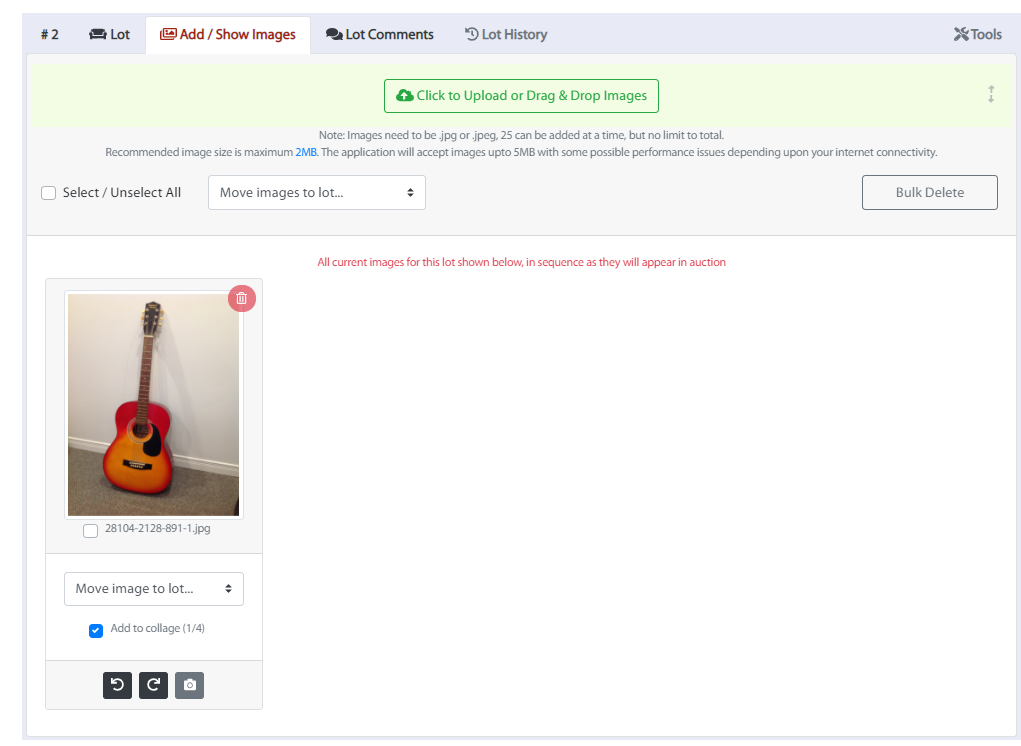 Once you have selected four images, click on the 'Marketing Images' tab at the top of your catalog draft to preview your collage:






To rearrange the order of the images in the collage, simply click and drag the four images displayed on the left. The first image in the sequence will be the largest 'featured' photo in your collage. The second, third and fourth images will be displayed in that order from top to bottom on the right side of your collage.